Silence Fallen by Patricia Briggs


Series: Mercy Thompson #10
Release: 7th March 2017
Pages: 352
Attacked and abducted in her home territory, Mercy finds herself in the clutches of the most powerful vampire in the world, taken as a weapon to use against alpha werewolf Adam and the ruler of the Tri-Cities vampires. In coyote form, Mercy escapes—only to find herself without money, without clothing, and alone in the heart of Europe…
Unable to contact Adam and the rest of the pack, Mercy has allies to find and enemies to fight, and she needs to figure out which is which. Ancient powers stir, and Mercy must be her agile best to avoid causing a war between vampires and werewolves, and between werewolves and werewolves. And in the heart of the ancient city of Prague, old ghosts rise…
My Thoughts
So if you have read this book before, you guys would know that I am a huge Patricia Briggs fan. This series has been and probably always will been of my favourites so I was doing a happy dance when this book was released.

Silence Fallen is very different from the other Mercy Thompson books for two reasons;
1. Only a small portion of the story happens in the Tri-Cities and,
2. We get two POV's this time around – Mercy and Adam.
The book begins with Mercy going for a trip to the corner shop where she is then plowed into by a huge ass truck and then kidnapped by vampires and taken to Europe. Because that's just the kind of stuff that happens to Mercy. Thus unfolds a story of Mercy escaping and traipsing across Europe trying to get home and generally being her trouble attracting self and her hunky husband gathering a band of merry weirdo's and coming to get her.
Seeing two points of view was a refreshing and interesting change. We usually just get to see Mercy's cheeky and often sarcastic way of looking at the world around her but this time we get to see things from Adam's point of view. We watch how he deals with Mercy's disappearance and what he will do to get her back.
Silence Fallen also gives us a more in-depth look at a group of characters that has been present throughout, but not delved into: the vampires. Stefan, being one of Mercy's closest friends, is there to lend a hand from the moment she disappears. Another surprising character who tags along is Marsilia. Mistress of the Vampires in the Tri-Cities, Marsilia and Mercy don't exactly get along. But she knows that Mercy is an integral part of their city and is on hand to help get her back. We get to see Marsilia in a whole new light in this book. She isn't the evil Vampire She-Devil she comes across as throughout most of the other books that we have glimpsed her in and is in fact a fascinating character.
And we finally get to meet Bonarata, the Lord of Night, Master of Milan. Marsilia's ex-lover and the man who exiled her and her Seethe to America, we have heard a lot about him over the books and now we get to meet him in person. Spoiler: He's kind of a dick.
Of course Mercy is her usually tricky self, escaping the bad guys, giving them hell and meeting a bunch of new people along the way who are not quite sure what to do with her. In that aspect, it's very much what we know and love from this series. I loved how everyone thought it was a terrible idea that Mercy be let loose in Europe cause we all know that where Mercy goes, destruction ensues. She is Coyotes daughter after all.
What I loved the most about Silence Fallen however, was something else. This book really bought home something that I think has always been known but never been verbalised before: that Mercedes Athena Thompson-Hauptman is the most powerful person in the Tri-Cities, and it's not for conventional or usual reasons you find in most fantasy series. In most book series the heroine is this super powerful kick ass female who prevails over all evil beings in the end all by her pretty lonesome because she's super awesome and has super awesome powers. But Mercy is very different. Mercy turns into a coyote. That is the total of her supernatural abilities. She is powerful however, not because of what she can do but because of the people around her. Because of her friends. Mercy never gives up on anyone and is always the first person to put herself on the line for those she cares about and in return she has earned the loyalty and love of some of the most powerful beings in the city. That's what makes her powerful. Because when someone threatens Mercy they threaten her Alpha Husband and her Pack. They threaten the Marrok – Ruler of all werewolves who loves her like a daughter. They threaten the Vampires and some of the most powerful Fae in existence whom she has helped and protected and they threaten the humans that love her too. Mercy is powerful because she cares about others and will do whatever she has to to protect them and in turn they protect her right back. That was my favourite part about this book.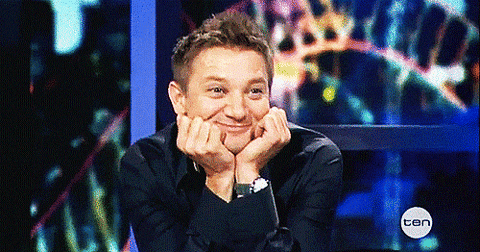 Briggs is a master storyteller and this book is another perfect example of that. Briggs has expanded this amazing world and her unique cast of characters, making the Mercy Thompson world even more diverse and colourful. The machinations going on will have you flipping back saying, Wait, did that really happen? And smiling because Patricia Briggs is a sneaky genius. Reading a Patricia Briggs novel is always a pleasure – its like coming home to an old friend who welcomes you with open arms. You can never go wrong with Briggs.
(Visited 32 times, 1 visits today)