A Court of Mist and Fury by Sarah J. Maas
Series: A Court of Thorns and Roses #2
Release: 3rd May 2016
Pages: 640
Feyre survived Amarantha's clutches to return to the Spring Court—but at a steep cost. Though she now has the powers of the High Fae, her heart remains human, and it can't forget the terrible deeds she performed to save Tamlin's people.<br>
Nor has Feyre forgotten her bargain with Rhysand, High Lord of the feared Night Court. As Feyre navigates its dark web of politics, passion, and dazzling power, a greater evil looms—and she might be key to stopping it. But only if she can harness her harrowing gifts, heal her fractured soul, and decide how she wishes to shape her future—and the future of a world cleaved in two.
My Thoughts
I, like many people, was counting down the days for the release of A Court of Mist and Fury. I was down at the bookstore the day it was released and placed it lovingly beside my bedside table for me to read when I finished the book I was currently reading. (It was really, really hard not to just toss the other book aside)
When I finally got to it, I was salivating with anticipation and excitement. And then I started reading and the story wasn't what I thought it was going to be. Tamlin and Feyre weren't living their happily every after. Quite the opposite actually.
And then I remembered that 'something' Rhysand saw in the last book . . . and thought about TOG . . . and then I realised where Maas was going with this whole Feyre/Tamlin/Rhysand thing.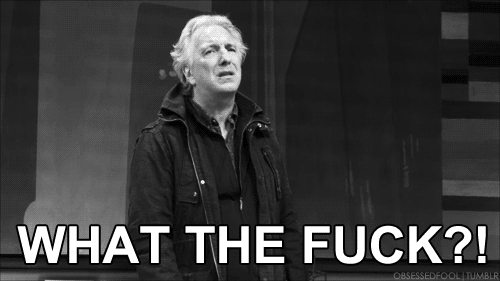 I stopped reading for like a week. I was just . . .  frustrated. Seriously? After a whole book of Tamlin and Feyre fighting to be together, you're just going to rip them apart? Why would you do that? She murdered people for him! Murdered! I just . . . I can't.
That being said, I feel as if it wasn't just something that came out of no where. There was some build up to it and some genuine progression that didn't feel forced.
When I sat back and thought about it, thought about what they had been through together and apart, thought about what they had done and how it had changed them as people, it made sense that they were not who they were when they went Under the Mountain anymore. And that would change how they feel, how they interact and the basic dynamic of their relationship.
Feyre was no longer a woman content to let others take care of her. She had done horrible things that had changed her, hardened her and made her realise she would not be content to just sit at home while the men folk went off and did all the hard work. And I loved that about her. I loved how she had changed and grown and how the horrible things she had done to save the people she cared about had not just broken a part of her, but made her stronger.
"When you spend so long trapped in darkness, you find that the darkness begins to stare back."

And Tamlin was changed too. He watched the woman he loved die and when he got her back, he wasn't willing to risk that happening again. The entire thing made sense when I thought about it, it really did.
I do feel, however, that given all that they were willing to do for one another, given how much they cared and the connection they had throughout the first book, it feels like they gave up a little too easily. I feel as if they should have tried harder. If Feyre really loved him the way she said she did, she should have fought and so should he. As much as they had both been changed, I feel as if neither of them would have changed so much to not see the pain they were putting each other through and be able to ignore it. It seemed a little . . . out of character. I don't know – maybe I'm the only one who feels that way.
"I'm thinking that I was a lonely, hopeless person, and I might have fallen in love with the first thing that showed me a hint of kindness and safety. And I'm thinking maybe he knew that—maybe not actively, but maybe he wanted to be that person for someone. And maybe that worked for who I was before. Maybe it doesn't work for who—what I am now." There."
Now, Rhysand. As frustrating as the switch of love interests is – which does play a huge role in the story – I genuinely like Rhysand. I was wondering how Maas was going to redeem this seemingly 'bad guy' character. I hate stories where the bad guy is forgiven all things because he's hot and they fall in love. But Rhys wasn't at all what he appeared to be and he's probably one of my favourite characters in this series. (Lucian is still number 1)
Maas introduces us to more of the Fae world as Feyre explores other Courts in her travels with Rhys. Maas is a master at world building and this world she has created is as colourful and unique as her others and so are the new characters within it.
The storyline itself , seperate from the characters individual storylines and relationships, to me, was not as engaging as Maas' other work. I actually found myself putting the book aside to read other things – something I have never done with Maas' work since I first discovered her two years ago. The only thing that really kept me reading through certain chapters were the characters storylines and finding out more about their past and their lives. I didn't really care much for the whole cauldron/human Queen part of the story until right at the very end. I found it dragged quite a bit and I got bored. I honestly never thought I would say that about a Sarah J. Maas book.
BEWARE: SPOILERS AHEAD: 
There is one thing that happened in the book that really drove me nuts. The whole 'mate' thing.

To me the entire mate thing kind of feels like cheating. I actually find the entire concept of the mate really creepy. Like, what if you hate your mate? Your stuck with this person for the rest of your life because some magic force said so? Cause thats fair. I honestly don't like the whole concept. I feel like it's a cop out. For most of the book, Feyre has been torn because of her attraction to Rhys. But then she finds out they're mates and it's like, 'Oh, okay, it's cool now.'  Can they not just be together because they love each other unconditionally. You have to add some magic bond to make it official? Ugh.
Overall, I did enjoy the book. Not as much as I enjoyed her others but I did enjoy it just the same. A Court of Must and Fury is an entertaining read with magic, romance and a decent amount of ass kicking. The ending is the real highlight of this story, with a plot twist that will shock you and a cliffhanger ending that will leave you shaking your first at the sky screaming, whyyyyy?
(Visited 212 times, 1 visits today)